According to The Telegraph, the average price of a hotel room in London, England is £127 (equivalent to $165 US dollars or €150), more than twice the worldwide average. Consequently, many travelers have to shorten their stay in London or skip the city altogether due to the sky-high cost of accommodation.
While travel coupon sites like this one: couponcoder.com can save you lots of precious dollars on your flights and 1 night 2 night stays at hotels, there's a new type of accommodation that's rapidly gaining acceptance in high-priced destinations: hostels.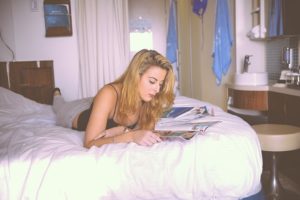 A new collection of hostels has appeared across the city to meet the needs of travelers on a budget.  Unlike the stodgy youth hostels of days past, these new hostels cater to travelers of all ages, with private rooms and shared dormitories. They also offer value-added extras like on-site bars, self-serve laundry facilities and complimentary walking tours.  The following five hostels are among the city's best, so check out all five and reserve the one that appeals to you well in advance.
Astor Hostel, Hyde Park
As its name suggests, the Astor Hostel at Hyde Park is just across the street from London's most famous park and a short walk away from attractions like Royal Albert Hall, the Natural History Museum and the Victoria and Albert Museum.  It is also a ten-minute walk from Paddington Station, which has direct access to Heathrow Airport, four London Underground lines and a range of local and suburban trains.  Beds in the hostel's larger dormitories begin at £16, and private rooms (with their own ensuite bathroom) start at £75.  Guests of the Astor Hyde Park have access to a fully-equipped kitchen, a comfortable Victorian-style lounge, public computers and breakfast for only £1.
https://astorhostels.com/hostels/hyde-park/

Generator Hostel, Camden
Located inside a renovated former police station, the Generator Hostel in London's trendy Camden neighborhood presents travelers with a difficult choice: stay inside the chic, design-focused building to hang out with other discerning backpackers, or go out and take in some of London's best nightlife in the surrounding streets.  Dorm rooms at the Generator London start at £20, with private rooms available from £66.  Guests enjoy exclusive access to the hostel's bar, which is open from 5:00 p.m. until 3:00 a.m. seven nights a week as well as a chill-out cinema room.  The hostel is situated midway between the King's Cross and Russell Square tube stations.
https://generatorhostels.com/parallel/events/london/undiscovered-london-camden-pub-crawl?lang=en-GB
Palmers Lodge Swiss Cottage, Hampstead
Travelers rave about the award-winning accommodation offered at Palmers Lodge's Swiss Cottage location in tranquil North London.  Your authentic English experience begins the moment you walk up to the front of the carefully restored red brick building.  The nearby Swiss Cottage tube station takes travelers to Oxford Street, Buckingham Palace and the London Eye, or you can stay in the neighborhood to visit some lesser-known attractions, like the Freud Museum and the Hampstead Theatre.  Rates in the larger dorms begin at £18, and private rooms cost £100.  The hostel is ideal for travelers who are carrying valuables, as room access is controlled by electronic key card, lockers are available in every room, and CCTV cameras monitor the public areas.
http://palmerslodges.com/swisscottage/hostel/
Travel Joy Hostel, Pimlico
Hungry travelers take note: the Travel Joy Hostel in London's waterfront Pimlico neighborhood is famous for having the best (free) hostel breakfast in the city.  On top of the standard continental offerings like coffee, toast, cereal and fruit, they also offer free smoothies, pancakes and omelettes.  If you get thirsty during the day, they also offer complimentary bottomless soft drinks.  It takes about 15 minutes to walk to the busy Victoria tube station, while the smaller Pimlico Station is even closer.  You can get a bed in one of Travel Joy's dorm rooms for as little as £21.
http://www.traveljoyhostels.com/
Wombat's City Hostel, Whitechapel
The building housing Wombat Hostel's location in London has actually been a hostel since 1865, although the famous chain of European hotels only took over in 2014.  In the evening, the hostel's womBar is a great place to meet other travelers (especially at Happy Hour!), while the morning breakfast buffet will have more than enough food to fuel a day of exploring.  The nearest tube station is Aldgate East, but you may not need to take the London Underground when attractions like the Tower of London, London Bridge and the Globe Theatre are all nearby.  Because the rooms here are a bit more spacious and comfortable, prices tend to be slightly higher than at other hostels.  Dorm rooms start at £28, and private rooms are about £110.
https://www.wombats-hostels.com/london/
Although there are more than 100 hostels in London, these five are among the very best.  When you choose one of London's best hostels, you can trust that you will have a safe, comfortable and enjoyable stay, you will meet other travelers who share your high standards, and you will have spent your accommodation dollars (or pounds!) wisely.